Hello from London! This is my weekly recap of training for my next marathon, which will be the Vienna marathon on April 23rd.
It was a very rainy week in London (that's the norm for winter here!) but it was usually warm enough for shorts still, which is a treat for this Minnesota transplant. Here's how training went this past week!
Monday: Easy 7 miles before work. Day 24 of Iron Strength/ full body/ after work + core.
Tuesday: Run commute to the office, then a social 5k with a colleague, in the rain of course! I was proud of us for still showing up. 7.2 miles total.
Wednesday: WFH day so I was able to run a little later after sunrise. 8 miles complete with some moderate miles in the middle.
It was a treat to have the sun out!
I took the pups to Hampstead Heath over lunch. Still muddy, but not raining!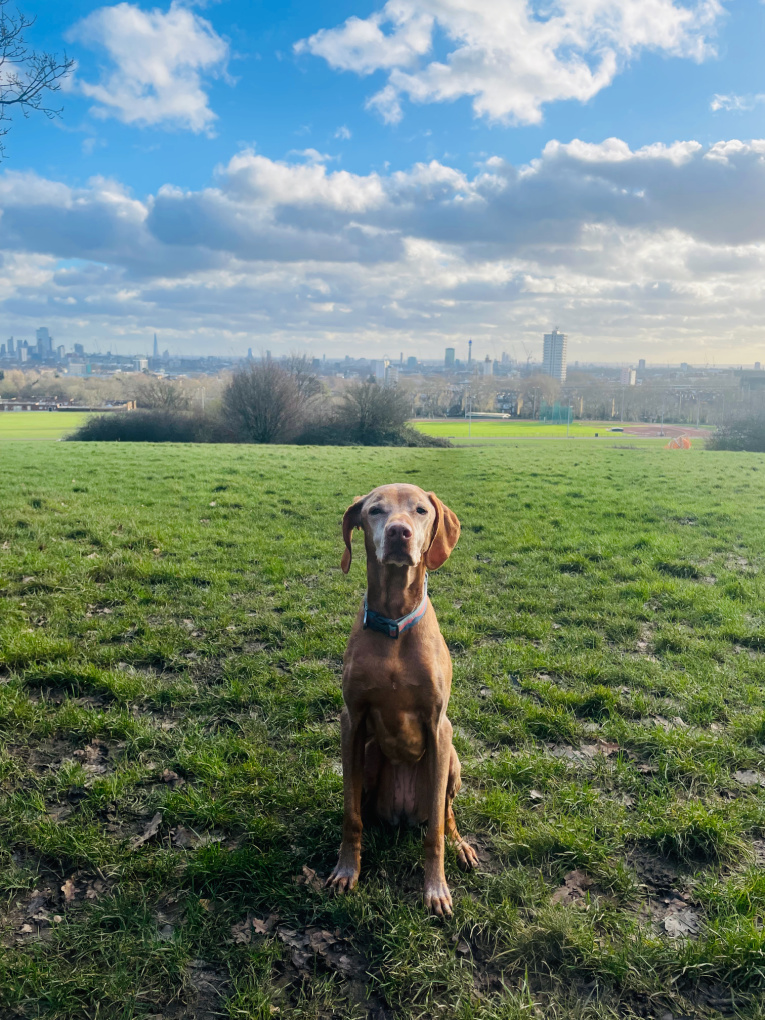 Thursday: Another run commute! I had to be at the office by 7 am and the Northern line that I take to work doesn't actually start until 6 am, so it just seemed easier in my head to run commute, even though it was raining again and I hadn't planned well (I often leave a coat and shoes at the office the day before, but this time I had to carry it all in my backpack which was very heavy! It was a slower run for me with the backpack (over 10 min/miles) and I kept it as short as possible, with just 4.2 miles.
After work I completed day 25 of Iron Strength/ shoulders.
Friday: 7 miles before work, a lap of Regent's Park and a surprise run-in with Dustin.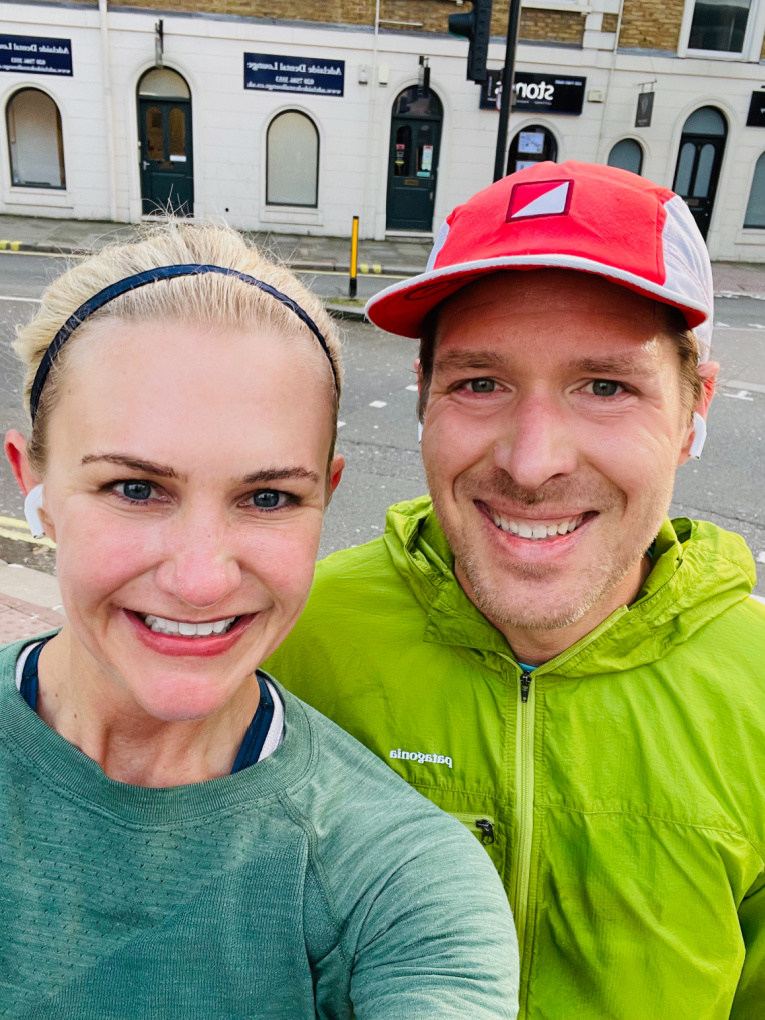 It was warm enough that the zebras were out for breakfast as well at the London Zoo (in Regent's Park.)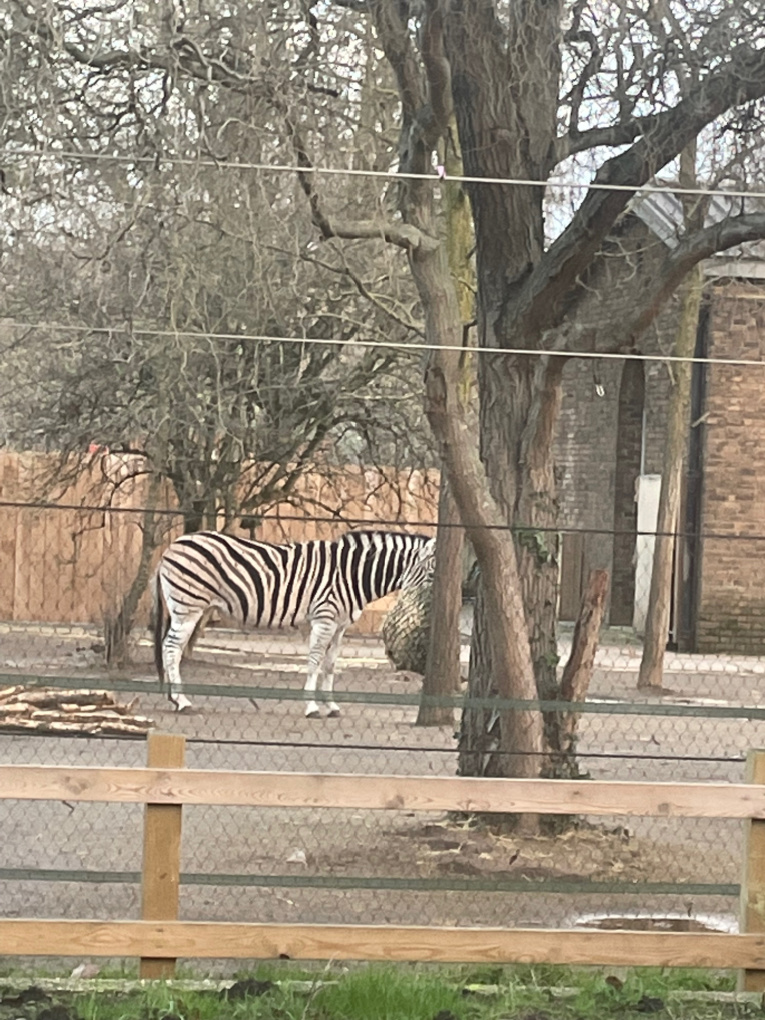 After work, I did day 28 of Iron Strength, which was glutes. I did this one a little out of order as the next one was meant to be leg day, but I didn't want to do leg day before the long run. Glutes seemed okay though (it was a lot of band work and hip thrusters.)
Saturday: 16 rainy miles with Dustin. We ran down Regent's Canal all the way to Victoria Park (which I used to run to from our temporary apartment when we first arrived here.) The canal route was a nice change from our normal routes around the parks (though I love the parks!)
More rain, more rainy walks! This picture captures winter in London with two vizslas pretty well. Ha!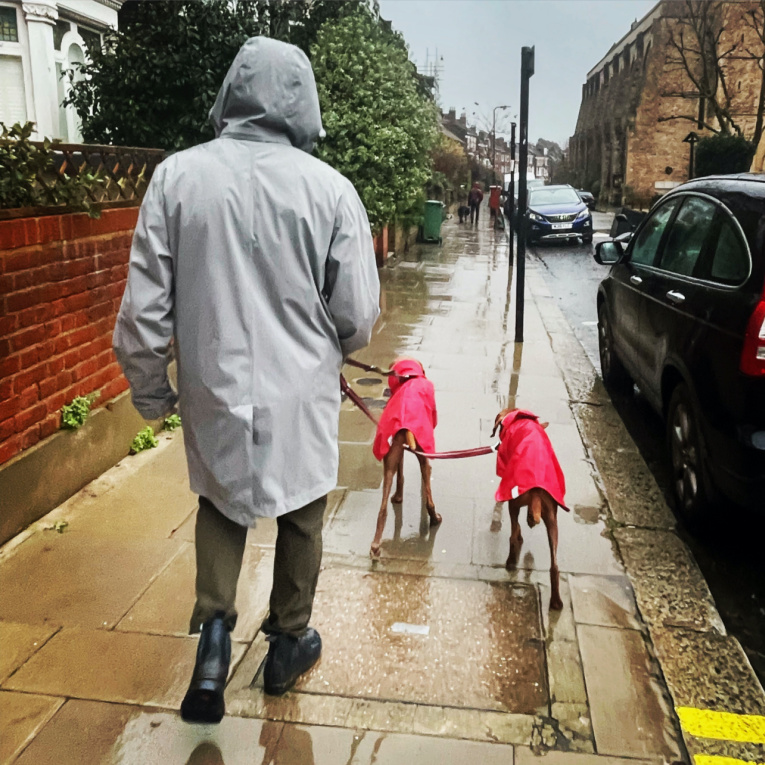 Sunday: I'm about to head out for a Sunday family run with Dustin and Ruth, and then I'm sure we'll spend some more time exercising the pups at the Heath. So much of our weekends are spent outside with the dogs, but I love it.
Summary: 55 miles of running, 3 strength sessions, daily core on Peloton
Originally our Sunday was going to include a half marathon at Richmond Park (which you might know from the show Ted Lasso on Apple +!) However, we found out that the overground train that would take us to Richmond would be closed for the weekend for construction. This meant we would have to take various trains AND buses to get to Richmond and it would take at least 1.5 hours…so 3 hours round-trip for a half marathon. That just seemed to far to me, so we decided to just eat the cost and not do the race.
How far would you travel in the morning the day of a race? I am willing to travel quite far- as far as Antarctica, haha! But I only have travelled far when I'm staying in town the night before and only for a full marathon. The idea of 3 hours of travel time on top of the actual race felt like too much, though I regretted the decision a little bit when the weather was better on Sunday than Saturday!
Well, that's a wrap! I'm linking up with Running on the Fly and Confessions of a Mother Runner; check out their blogs to connect with other fitness bloggers for workout ideas and inspiration!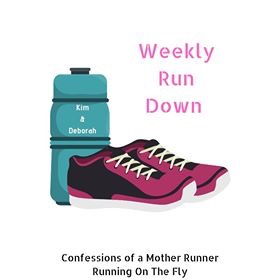 (Visited 163 time, 1 visit today)


Credit : Source Post