Adult relationships are multi-faceted, intricate and unique to each couple (or thruple). If you want to have an epic love life, it helps to prepare for one. Just like you would prepare for a half-marathon or a new career. Versus jumping into the deep end of a pool without taking any swimming lessons!
I have been reading dating and relationship books for the past twenty-five years, and in the spirit of helping you have a better dating life, I have compiled the top five best dating books, with a few extra thrown in for good measure.
A word for the wise … when I say these are relationship books everyone should read, it is not because you are broken or need to change yourself before being ready for a relationship.
 
If you want to have an epic love life, it helps to prepare for one.
 
This idea that "until you do the work, you are not ready for love" is BS. No one is 100% ready for a relationship. We are all flawed and perfectly imperfect beings! Yes, there are things each of us can refine, tools we can accumulate, skills we can learn, but it's not to validate our worthiness – you are worthy of love AS YOU ARE.
AND we can all be better at relationships, because lord knows none of us got proper education on how to find and keep a partner growing up, let alone with the intention of creating healthy, loving and long lasting partnerships.
These relationship and dating books will set you up for success, and your future partner will thank you for doing the work to prepare for them! Promise 😉
 
Here Are the Top 5 Dating Books to Amplify Your Love Life:
Ready to crack open your heart and up level your dating life? Read on for the best dating books to support you on your relationship journey.
 
1. Meeting Your Half Orange: An Utterly Upbeat Guide to Using Dating Optimism to Find Your Perfect Match by Amy Spencer
Your perspective towards love and dating is everything – if you think you'll never find love, you probably won't. But if you are convinced you will find your person, it will inspire you to do everything you can to seek them out or draw them to you.
Meeting Your Half Orange is an absolute gem of a read. Amy Spencer walks you through her own process and those of dozens of women who flipped their negative bias into magnetic positive perspective.
I actually read this dating book after I had already married my husband and I couldn't help thinking that I wish I had read this book when I was single. If you are ready to transform your whole view of dating and improve your love life drastically, this is the book for you.
 
2. If the Buddha Dated: A Handbook for Finding Love on the Spiritual Path by Charlotte Kasl
To describe If the Buddha Dated, I borrowed a line from the book's description since it was so perfect: "If the Buddha Dated teaches that when you stay loyal to your spiritual journey, you will bring curiosity, fascination, and a light heart to the dating process."
This dating book is perfect for those that want to bring their heart AND soul to dating. It is a reminder to apply those very same principles you would in your spiritual life to your love life: non-attachment, unconditional love, non-judgment, wonder, open-mindedness and most of all, faith!
If you stay true to yourself, you will inevitably attract a partner of like mind and like spirit.
If You Want to Expand Your Capacity to Live Open-Heartedly These 11 Books on Compassion Will Widen the Window of Your Heart
 
3. Calling in "The One": 7 Weeks to Attract the Love of Your Life by Katherine Woodward Thomas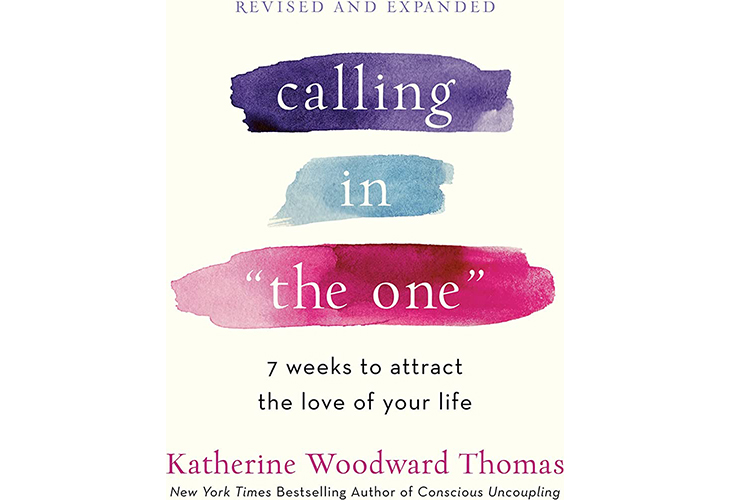 Calling in "The One" is a world-wide phenomenon and is not just a dating book, but a powerful process to do the work on yourself and on your life so you can attract your person. It's basically a workshop in a book!
When I completed this book back in 2014, within the year, I attracted my next main romantic partner. He was an incredible bridge to prepare me for my now husband who IS the love of my life.
If you really work the exercises in this book, you will not only have a better dating life but truly open the doors to the love life you have always dreamed of!
 
4. Keeping the Love You Find: A Guide for Singles by Harville Hendrix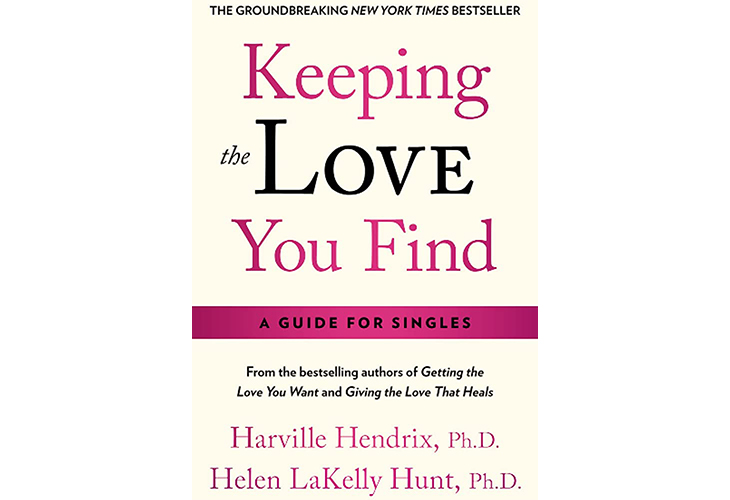 No list of dating books would be complete without this gem. Keeping the Love You Find is written by one of the grandfathers of relationship therapy. Hendrix knows what he is talking about.
He and his wife, Helen LaKelley Hunt, founded Imago Relationship Therapy and have written over ten books on the topic of love and relationships. They also wrote Getting the Love You Want: A Guide for Couples. It's like intimacy therapy and couples therapy outlined and available at the tip of your fingers.
Both books are wonderful because they break down attachment styles and explain communication styles and provide a slew of powerful and practical tools for singles and couples.
Dating is hard. Here are 6 Mindful Dating Tips That Will Transform Your Love Life
 
5. The Path to Love: Spiritual Strategies for Healing by Deepak Chopra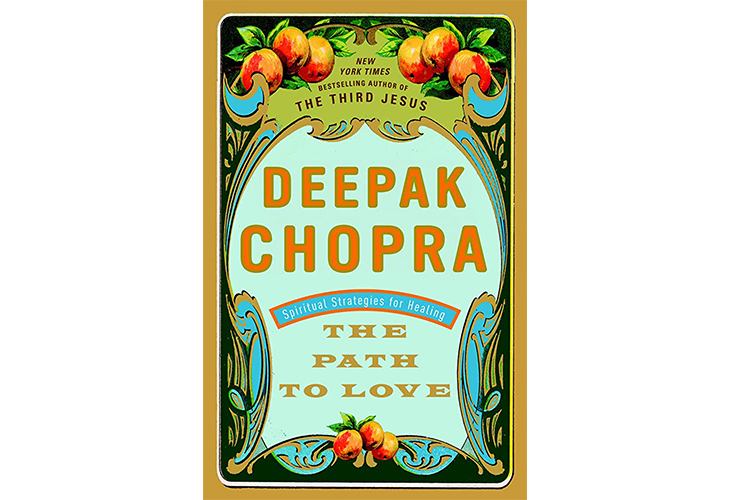 International best-seller and spiritual mentor Deepak Chopra explores the topic of relationships in his book The Path to Love.
Believe it or not, this was the very first relationship book I read when I was 18 years old! Apparently when I dive into something, I go right into the deep end. The Path to Love is a rich and profound read and I attribute this dating book to setting me up to look at love as the path to healing every facet of our selves – mind, body, heart and soul.
For those seeking to view dating and love as the vehicle for evolution and transcendence, this one's for you!
 
 
We've Got Two More Notable Mentions for Best Dating Books:
Want a couple more relationship and dating books must-reads? Add these two to your collection to help you build a better relationship with yourself and your partner.
 
6. The Mastery of Love by Don Miguel Ruiz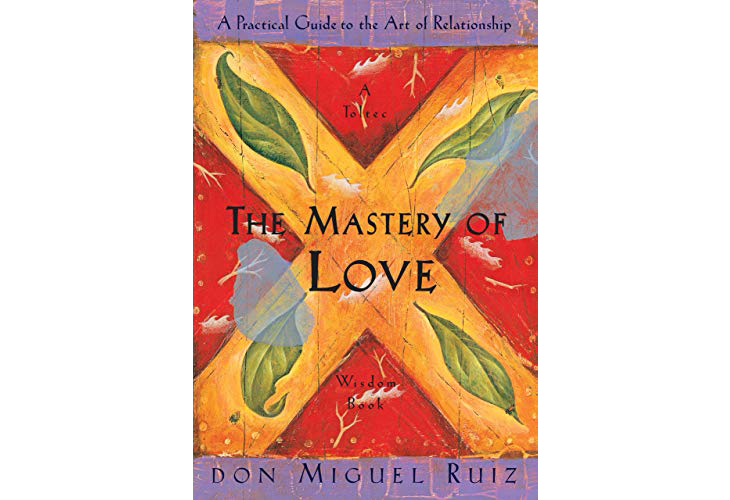 Don Miguel Ruiz became famous for his incredible book, The Four Agreements. In The Mastery of Love, he writes about the distinctions that create disconnection in love and the ones that foster unconditional love.
When I first read this book, it opened my mind to the ways in which we overlay our projections and pain onto potential partners and how if we committed to loving them for exactly who they are instead of changing them, we would actually give and receive the love we so deeply desire.
This is a short but extremely powerful read. Get yourself a copy and share it with everyone you know!
 
7. The Honeymoon Effect: The Science of Creating Heaven on Earth by Bruce Lipton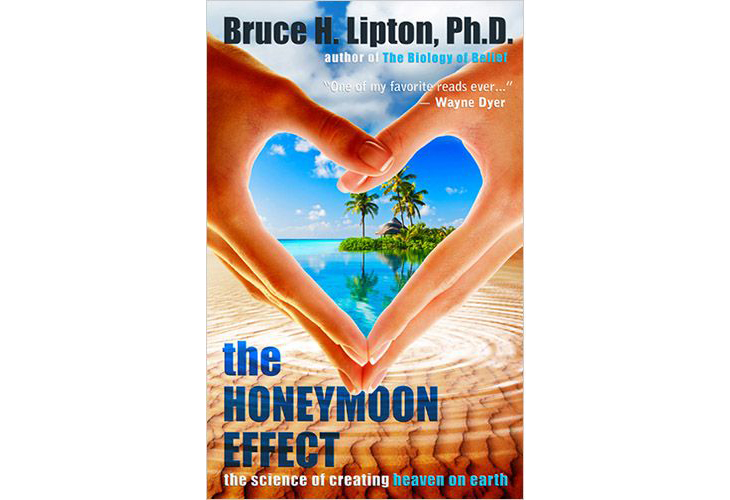 The Honeymoon Effect is a wonderful dating book because it tackles that damaging adage that the honeymoon phase never lasts. Lipton argues that it does not last because of our thinking and our subconscious mind … that we cause it to end because we do not do the work to maintain it. What if the honeymoon could last forever?
As someone that has known my husband for ten years and have been together for two of those years, I can attest that the love can last and even grow – deepen to the point of bringing you to tears just thinking about your lover.
If you want to retrain your brain to see the beauty of love and life all around you, pick up this book!
 
 
Prepare Yourself for Deep and Powerful Love with These Dating Books
These relationship and dating books are not to fix you but to prepare you. To give you the essential tools for incredible love. To remind you of your feelings, needs and goodness as you embark on the adventure of dating. To help you address and heal those parts that don't feel worthy.

Give yourself and your future partner the gift of your awakening and the full expression of your heart!

Have you read any of these dating books? Or better yet, what is your favorite book on relationship advice and lessons of the heart? Please share with us in the comments below – we love hearing from you!







Credit : Source Post