Hello! I'm back with my weekly recap of training for the Vienna marathon. Last week was a cutback by default, as we were snowboarding in the French Alps. You can read all about that trip in this post! I ran the Monday before we left and then only twice while there (both short/easy.) I think it will be okay for the marathon- it's just a week! But I was ready to get back to it this week. Here's how things went!
(If you missed it, I also shared a post about things I like/dislike about living in London- six month edition! Catch up HERE.)
Monday: 7 miles with Ruth; our rover (dog-sitter) for the snowboarding trip is so lovely but she's not comfortable letting Ruth off -lead at the Heath (which is totally fine!) but it does mean she gets a little less exercise when we are gone. So after 5 nights away, she was bouncing off the walls and ready to run with me. 7 miles helped burn off some of that extra energy!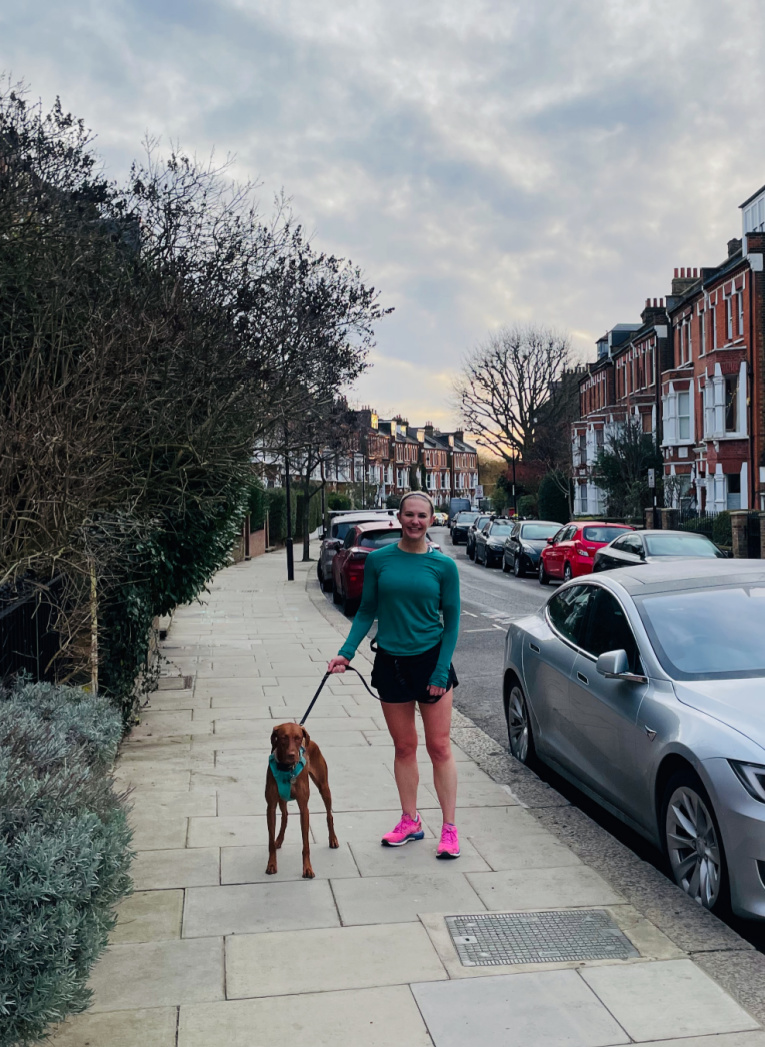 After work, I started over with Caroline Girvan's Iron Strength program. I don't know if I will do the whole program again start to finish within marathon training; I might be a bit more random with it, but we'll see. Day 1 was lower body. I do like the simple moves and it feels effective for me.
Tuesday: 8 miles with 3 moderate miles in the middle. I wore my head torch and ended up seeing multiple foxes in Regent's Park- they are probably always there but I could spot them easier when my head lamp reflected in their eyes!
Once the sun came up, it was a pretty end to my run.
Wednesday: 5 mile run before work
Thursday: 9 mile run with speed intervals (2-3-4-5 minutes on with short recoveries, repeated twice), then a wfh day as I hired a gardener to clean up our garden for spring and I needed to be home to coordinate. Now to buy some outdoor furniture to use that space more as the weather gets nicer!
Day 2 Iron Strength: Chest & Back after work
Friday: 5 mile run with Ruth & Dustin before work.
Saturday: 16 mile long run with some marathon effort from miles 11-14. It was about 50F/10C which meant shorts and a tank for me!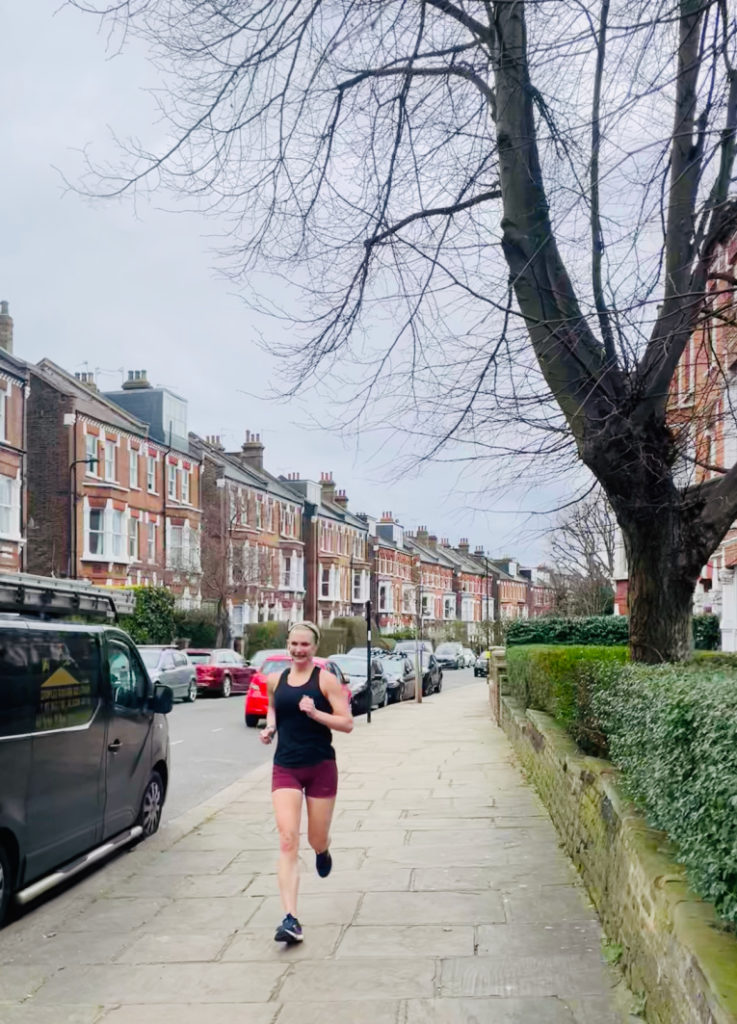 I ran to Hyde Park/Kensington Gardens, did a loop there, and then back to Regent's Park for the marathon effort miles, then the 2 miles uphill to get home.
After the run, we went to the Heath to let the dogs run around for awhile before grabbing a quick lunch- I spotted this sign in our neighborhood on the walk. Neat!
Then I walked to a hair appointment. By the time my hair was done & I walked home, it was time to head to an early-ish booking at Lahpet in the Shoreditch neighborhood. Lappet is a Burmese restaurant- I think it was the first time I had Burmese food!
After dinner, we checked out this unique cocktail bar in a former suit tailor's store room- it's called "Discount Suit Company" and was really cool. Fun Saturday night in London!
Sunday: I'm about to head out for another run with Ruth & Dustin plus hopefully some more strength if there's time; then we have fun outing planned in London with the pups, see more on their Instagram later today!
Summary: 58 miles of running, 2 strength sessions, daily core on Peloton
It was a big week back at it, but after minimal running last week, it felt good!
Well, that's a wrap! I'm linking up with Running on the Fly and Confessions of a Mother Runner; check out their blogs to connect with other fitness bloggers for workout ideas and inspiration!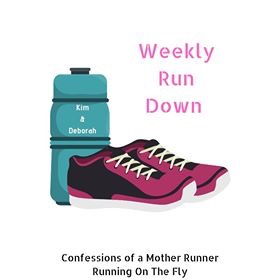 (Visited 72 time, 7 visit today)






Credit : Source Post